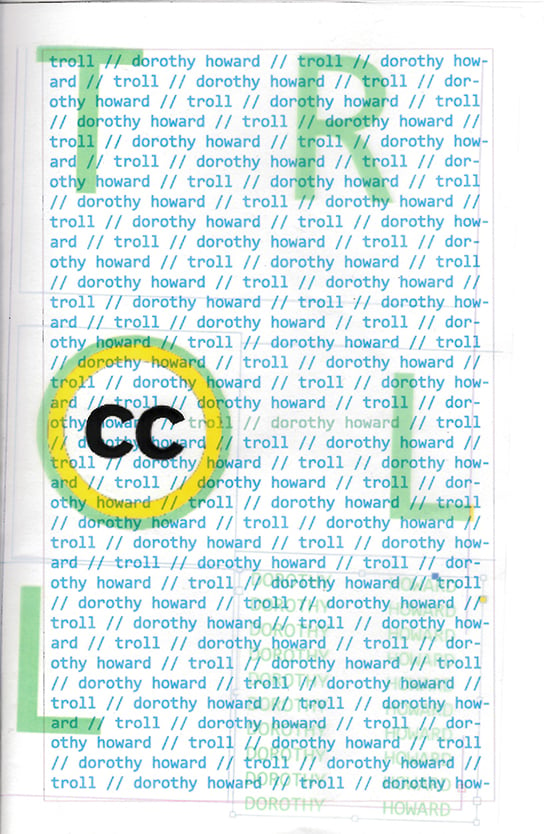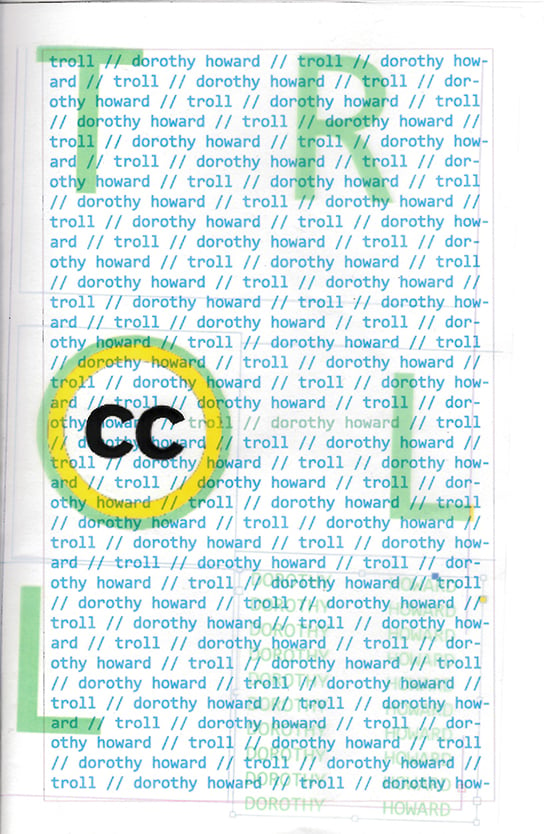 TROLL by Dorothy Howard
$5.00 USD / Sold Out
SOLD OUT. PLEASE CONTACT US FOR DIGITAL COPIES.
"Everything is incoherent but the point of our bodies is to be specific enough to find some things coherent enough to deceive us into doing things to survive"
~
From digitized Malibu sunsets to the recesses of the encrypted self, Dorothy Howard's Troll delves deep into the feed and unearths the sex and anxiety lurking behind the glyphs scrolling across our screens. At times an ode, at others a dirge, but always hysterical and on point, Troll is an inventive and vexing airing of this millennium's dirty laundry.

Dorothy Howard is a writer and researcher who covers topics in technology and contemporary art. She has bylines in Rhizome, DIS Magazine, The New Inquiry, Adult, Vol. 1. Brooklyn, and Whitehot Magazine, among others, and also creates Wikipedia entries. Dorothy was born in Yakima, Washington and lives in Brooklyn, New York.