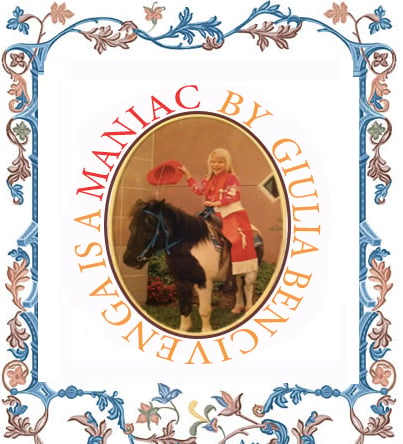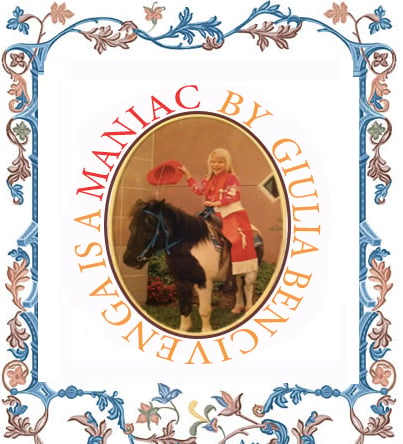 MANIAC BY GIULIA BENCIVENGA
$6.66 USD
Chapbook, 36 pp - $6.66
"At my best, I'm deranged and flirty," writes Giulia Bencivenga, "at my worst, horny and psychotic." Lines like this pop up all over Bencivenga's chapbook Maniac. But what is a maniac, anyway? A woman obsessed, crazed by lyric, a woman willing to get inside a feeling or idea and shake it to its core. "Our ruins," she says, "are piles of trash / as big as Texas! / Men can rot / men can rot." I love this maniac born of the ruin, so charged with negation and longing. The maniac wants more from this disappointing world and I want more of her poems!
~ Sandra Simonds, 2019

Intimacy isn't my cup of tea.
And I never did pursue happiness.
Maybe I forgot to…
Maybe I'm just a bad egg.